Purchase painted or unpainted chalkware from chocolate molds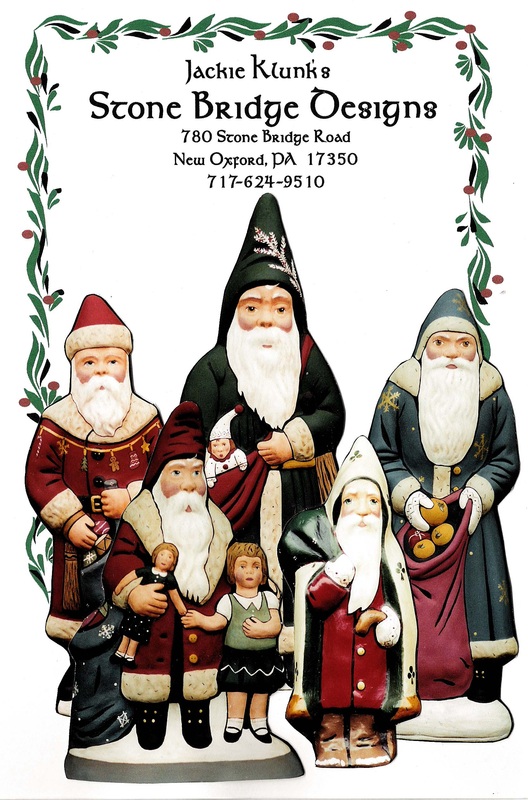 Artist Chalkware From Chocolate Moulds

Welcome

Christmas, a season of traditions and decorating, brings out the crafter and designer in all of us. We unpack our collections of santas, ornaments, snowmen, smokers and Nativity sets to celebrate the birth of Christ, and to hold dear memories of the past. We cherish our grandmother's cookie recipes, the ornaments created by our children, and the unique hand-made gifts that come our way from dear friends.

Crafting our own hand-painted chalkware can be a wonderful way of decorating our homes for the holidays or crafting unique gifts that will be enjoyed for generations. There are many varieties of 3-dimensional chocolate moulds used to make chalkware. Though intended for the production of chocolate, they can be used to produce wonderful collectibles in beeswax, plaster and paper mache. Even those without an art or craft background can, with a small amount of research, produce lovely collectibles to keep or share with others. The molds are available in just about any theme that can be imagined. Many are crafted in dedication to Christmas, Easter, Valentine's Day, and other special holidays.

Stone Bridge Designs has been producing both painted and unpainted chalkware from antique moulds and antique reproduction molds-as well as modern chocolate molds-for over 25 years. Several pieces of the chalkware were chosen by "Better Homes and Gardens Crafts Showcase" magazine for a "Favorite Finds for Holiday Gifts" feature. Stone Bridge Designs Chalkware was also featured on the cover of the "Country Store of Geneva" catalog. Stone Bridge Designs Chalkware is carried in several fine art gift shops in the U.S. For those who would like information on creating their own family heirlooms, there are instructions on base coats, paints and various finishes available for the chalkware. There are over 500 varieties of unpainted chalkware for those who wish to try their hand at a new craft.

Orders are poured as they are received. Please keep in mind drying time when ordering close to the holidays. View the online catalog in the above links. Chalkware in the online catalog may be shown unfinished, or a photo of the mold may be used to show the style available. Updated photos of painted items will be added when available. Each chalkware piece is created individually, dried, painted with acrylics, covered with an antiquing glaze, and finished with a matte varnish. If you are ordering one of the very large pieces (160, 335, 400), please order several months ahead if possible to provide adequate drying time. They can take several weeks to dry and sand.

Prices are listed beside each piece for both painted and unpainted pieces. There is a printable order form link for filling out the catalog numbers and quantity you wish to order. Please indicate "painted" or "unpainted" on your order form. Checks or postal money orders are accepted. Make checks or money orders payable to: "Jackie Klunk's Stone Bridge Designs", 780 Stone Bridge Road, New Oxford, PA 17350-9481.

I will email you when I receive the order in the mail, or in response to your email inquiry. Please include your email address on the paper order form in case I need to contact you concerning a question about your order, which often happens. I do not sell your email address, share it for any reason, or use it for anything other than fulfilling your order. When your order is dry and packed for shipping, I will email you with information on the shipping date, and with the tracking number for the package, as well as the estimated delivery date. I ship using Priority Mail insured. I will honor a request to ship a heavy item (160, 335, 400) using Standard Mail, but keep in mind that although it might be a bit cheaper, the transit time can be a lot longer than the average 3-day Priority Mail shipment. Feel free to email any questions that you may have, I'll help in any way I can.